December 13, 2019
Android 11 Update, Features & Release Date: What to Expect?
Google has announced the Android 11 update in 2020 and they have promised to use numbers whenever they release a new update. It means you don't have to remember the names of desserts anymore and can use numbers like Android 10 or Android 11 to discuss the operating systems. The good news is that Android 11 new update is full of thrilling and new features but only Pixel users can get their hands on Android 11 before everyone in 2020. If you are using any device other than Pixel, then you might have to wait till the end of 2020 or early 2021 to update your smartphone. You don't have to worry about it and can update your devices to Android 11 in 2020. Read the following details about the Android 11 update and know everything about the upcoming features.
Android 11 Release Date
Expected Features of Android 11
What Customers Are Expecting from Android 11?
Similar Features as the iPhone
Android 11 Release Date
Google has shared a few exciting features of the latest Android 11 during the Google IO conference, where Google launched many amazing devices. Most of the Android users have to update their smartphones gradually over time. The first few smartphones that have an Android 10 were the 7T Pro and OnePlus 7T and both of these devices weren't manufactured by Google. Most of the companies don't suggest you to upgrade your devices on the first day of the release. But in 2021, consumers might be able to update their smartphones as soon as the new update is out.
Release Date: Google will release the Android 11 update in mid-2020. Pixel devices can update to Android 11 in September while others have to wait till the end of 2020
Expected Android 11 New Features
We have gathered information on one of the features of an Android 11 update so far that is not a rumor. Everyone was expecting about the Scoped Storage feature in the Android 10 update but the manufacturers have decided to use it in the later updates.
What Is Scoped Storage?
Securing private data can be the biggest concern for users after they update their phones to Android 11. Sharing personal files or pictures between two Android phones requires better security and privacy. Accessing files or pictures on an Android device is relatively easy for third-party apps. Scoped Storage is enhancing the security of Android devices and allowing the apps to create another folder on the device for storing the files. In this way, you don't have to grant access to every other app you install on your device.
What Customers Are Expecting from Android 11?
There are many updates and features the customers are expecting in Android 11. The following are a few expected features customers need.
Dark Mode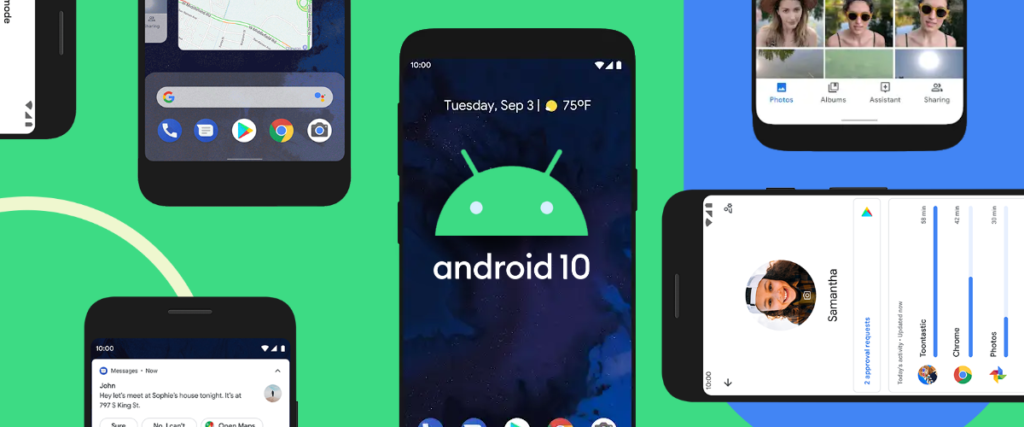 It was challenging for Android 10 users to enable and feel comfortable using the Dark Mode. It causes many problems for users who want to switch it on and off repeatedly. Not every Google app is fully compatible with the Dark Mode and you might struggle with the abrupt change of lighter mode to darker mode.
The second biggest problem with the dark mode is that a few text blocks are invisible during a Google search. Users are expecting Google to make significant changes in the dark mode feature so they can easily toggle in and out of the dark-mode option.
Chat Bubble
Just like Facebook Messenger, Android 10 has a chat bubble which help users to see all the conversations using a single platform. Apart from Google Hangouts and Messages, there was no other app compatible with the chat bubble feature. Google pushed it to the next update because it had glitches during the beta testing phase. Android users expect to use a chat bubble that is compatible with all the messaging apps they frequently use which include WhatsApp, Instagram, Facebook, and Twitter.
NFC-File Sharing
The Android beam was removed in the Android 10 update that previously allowed NFC-sharing between Android users. You just have to tap phones together to share the files between two Android phones. Users are expecting to have a simple file-sharing feature that works perfectly by pressing the phones together. Similar to Apple's Airdrop, Android fans are also waiting to use a similar feature in the Android 11 update.
Android Phones Working as a Driver's License
Qualcomm and Google are collaborating to build a great feature that can help you create a digital ID on your Android phones. Android Identity Credentials will help you protect private data. Android will call it Digital Driver's License which will show the driver's name, address, and picture. It is an exceptional replacement of physical ID cards that makes it easier for anyone to carry visual information on their smartphones.
Support for Home Screen
The incredible gesture navigation feature works perfectly fine when you have to toggle between the home screen and applications. But, users can't seamlessly switch back to the home screen if there are multiple tabs open. Android users are expecting Google to take care of this problem so they can quickly switch back to the home screen.
Native Wireless ADB Option
If you want to create folders or download videos on Android devices using your laptop, then ADB (Android Debug Bridge) can be the best option. When it comes to using ADB functionality, Android users need a cable to connect their devices to the laptop. But Google is going one step ahead and working on wireless ADB connectivity of Android users. We are expecting a wireless debugging option to help the Android users connect to laptops using a QR code or a four-digit-code. Google has to make sure these connections are strong against any malware. The best part about the wireless ADB option is that you don't need a cable to make a connection.
Similar Features as the iPhone
If you are using an iPhone on a plane, then you can easily turn on Airplane Mode and still use your wireless headphones or connect any other gadget. You can still use Wi-Fi and Bluetooth even when you are using Airplane Mode. This is one of the best features iPhone users enjoy. The wireless connectivity feature in Android devices can stop all Bluetooth connections but Google has promised users to fix this problem.
People are replacing their headphone jacks with AirBuds and AirPods, and this is a growing trend. The reason why Google has decided to work on the connectivity feature to help users listen to podcasts or songs while using airplane mode on their Android devices.
Wrapping It Up
The battle between Android App and iPhones App will continue to grow in the coming years. The manufacturers are not only competing on the hardware but focusing on the essential features as well for better user experience. And, we can expect many great features on the Android 11 update.
Get A Free Consultation Today!
Discuss your app idea with our consultants and we'll help you transform them to multi-million dollar reality.